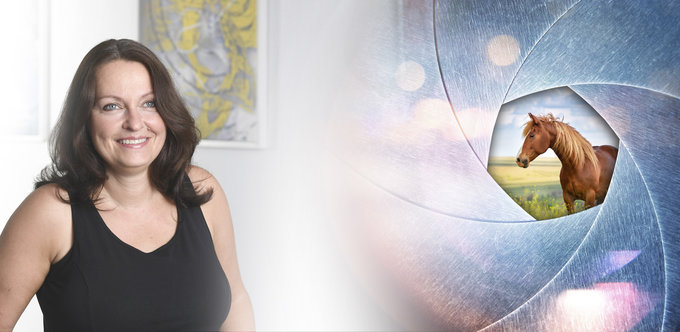 Ulrike
Electrical Designer and Safety Officer
VESCON Process
Versatile and Focused.
One horse, two dogs, several chickens, ducks, rabbits and a canary: a 37-fold animal mother cannot be a stranger to multitasking. So it is no wonder that Ulrike manages to bring a variety of topics and tasks under one roof. On the one hand, her part-time job at VESCON as an electrical designer and safety officer. On the other hand, her family with two children – and of course, her hobby: Ulrike is an animal photographer and even runs her own website.
As focused as she is in her hobby, Ulrike is just as determined on the job. "Sometimes I'm a bit brusk, not everyone likes that," she admits self-critically. Her team, however, knows that Ulrike is just focused on the task at hand and that it is important for her, that no one is dawdling around – that would bring the always bustling animal-lover to despair.
Perhaps that caused her to be so impressed by VESCON: after many years in the field of Electrotechnics and after her parental leave of her second child, Ulrike applied for a job at VESCON. On Friday afternoon she brought her application documents to the post office and on the very next Monday VESCON gave her a call and invited her to an interview. Two days after the personal meeting she had the employment contract in her hands – that's a pace entirely to her liking.
Ever since then, Ulrike values the varied tasks and, above all, the flexibility that VESCON offers her. Working from home from time to time is not a problem and she manages all tasks independently. "That suits me very much, I enjoy working autonomously." It goes without saying that there is no loitering on the job – Ulrike has many things to do with her family and the animals once she is off the job.