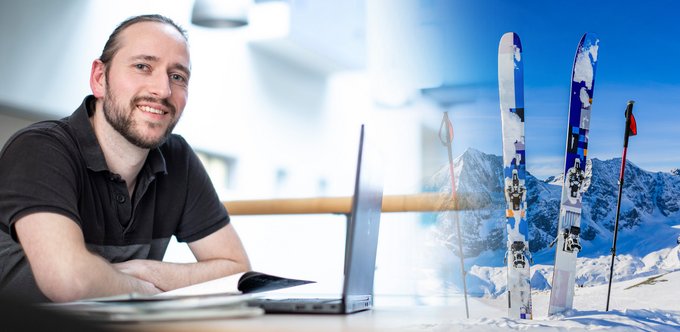 Marcell
Software Development
VESCON Software
The guy with the life hacks.
The cliché software developer wears thick glasses, rarely sees the sun and are socially rather awkward. Marcell is the living proof to the contrary. As much as he shines professionally, he is sociable and knows how to enjoy life. And he also sees the sun regularly, for example when he and his colleagues are on the slopes or at the Cannstatter Volksfest.
In job interviews, Marcell is responsible for the technical part and is not looking for classic nerds but first and foremost for people who simply fit into VESCON: people with whom he can exchange information about Scrum, software architectures and the latest technologies as well as interesting hiking routes or skiing. Anyone who approaches tasks with humour and motivation, is open to new ideas and has a willingness to learn would be like him – and thus a match.
When Marcell isn't chatting to applicants, he's a key player in two major projects: Biquanda, the ERP system developed by VESCON and the material data manager, also developed in-house by the Software department. Marcell also organises internal training courses, hackathons, coding dojos and presentations. He is the contact person for the internal build systems as well as the infrastructure and takes care of the licenses for all tools used. Marcell is also a member of the VESCON Health Initiative Vitamin V team and is available to colleagues as a contact person.
"Since coming to VESCON in 2011, I have noticed again and again how short the paths are here and how uncomplicated agreements are, for example on the subject of home offices. And of course the nice colleagues, who all fit together very well." Maybe that's why Marcell took over organising team and department events. "Whether climbing park, brewery tour in Düsseldorf or a sightseeing flight over the Rhine-Neckar region, we always come up with something here to get a little closer together as a team and experience great moments together.