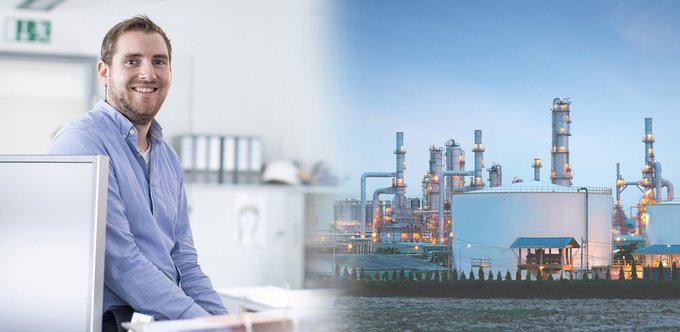 Robert
Project Engineer Process Engineering
VESCON Process
Our man for away matches.
Professionals aren't lent out to other clubs in just football. This is also quite common in the business world. This is the case with Robert, whose skills are so much in demand that he is currently proving them in an 'away match'. His 'visiting club' is called BASF and it is all about process safety – absolute Champions League level.
VESCON not only offers comprehensive know-how in all areas of process engineering. Support for customers goes one step further with staff provision. On request, VESCON can provide its customers with specialists who can use them on site for their own projects. Thanks to his process engineering know-how, Robert is undoubtedly such a specialist.
For Robert, his guest appearance at BASF is exactly the variety he loves and which he also appreciates at VESCON. At the chemical company based in Ludwigshafen , Robert uses his solution-oriented approach to create complete safety concepts, perform pipe static calculations and evaluate process engineering processes. "It is an exciting challenge to work for a global player. At the same time, I am still employed by VESCON, an employer that I greatly appreciate for its flat hierarchies and strong team spirit," says Robert, summing up the advantages.
And when he gets homesick? It's only a few kilometres to VESCON in Frankenthal from Ludwigshafen, so Robert can visit his colleagues at any time. Maybe just to enjoy a beer after work together. Robert appreciates VESCON for that, too: A life outside of work is also possible.