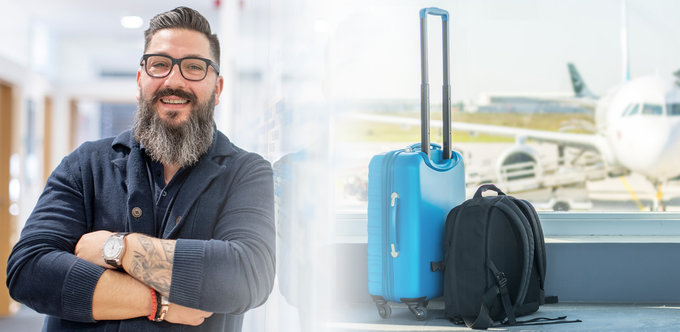 Miro
Project Manager
VESCON Automation
"What I like about robots is the human aspect."
Of course, robots aren't human beings. But when robots are constructed and programmed, a lot of people are involved. So it gets pretty human with the robots. Especially if you are a project manager like Miro and have to make sure that your colleagues from Team Audi get all the information they need to breathe life into the robots at the Ingolstadt carmaker's plants.
"I started out as a robot programmer, then I became a robot coordinator, and now, now I meet with humans." Miro grins: "Because that's my main job as a project manager. I always have to be there where I'm needed. That's why I travel a lot and meet the most diverse people involved in the respective projects, be they colleagues from VESCON, employees of the customer or external service providers".
When you work with robots, they're 'like the first humans in the beginning'. That means they can't do anything on their own and the team has to teach them everything first. That can be quite challenging. That's why, Miro always has an open ear for his colleagues, encouraging words and the project goal firmly in mind. With this combination and the necessary assertiveness, he ensures that the team also masters tight schedules.
After countless lines of code, trial runs and many more conversations, what Miro and his team have been working towards all along becomes reality. As if by magic, the robots on the production line move and perform their dance. Miro can now pause for a brief moment and be proud of his team before he reaches for the trolley again and makes his way to the next appointment: "See you next time.!"