---
Substation Wilster-West: A million-euro project as the core of the German energy transformation center.
| | | |
| --- | --- | --- |
| Task: | | Complete electrical installation for TenneT at the substation Wilster-West |
| Department: | | Construction & Assembly | Primary Planning & Documentation | Testing & Commissioning |
| Business: | | Energy supply |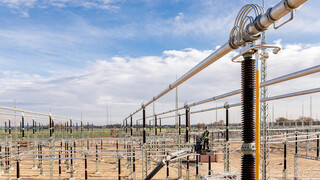 For the renewal of the existing 380kV switchgear at the substation Wilster-West, our long-standing client TenneT TSO GmbH has commissioned VESCON Energy with the entire electrical installation for the project. Project targets:
Expansion of the transformation station for the feed-in of renewable energies
Receiving and Distribution of the future transmission capacity of NordLink, SuedLink, the West Coastline, the central axis and the offshore connections in the North Sea
Services provided by VESCON Energy:
VESCON Energy initially planned the primary technology and provisional arrangements for the primary technical construction of the high and maximum voltage stations. In the secondary technical expansion, it carried out cabling work as well as the installation and connection of all control, protection and general plant components such as auxiliary power and transmission technology. A 380kV switchgear with a triple busbar, designed for up to 8,000A, was installed. The new switchgear covers an area of 18 hectares, which is the same as 25 football pitches. VESCON Energy rebuilt the plant and created the connection to the distribution network of SH-Netz with two large transformers.
A solution for every scenario:
The biggest challenge in the implementation of the project has been the continuous operation of the existing plant which was already an important north-south junction. The new construction therefore had to take place without any significant interruption of the north-south connections. Consequently, VESCON Energy initially installed several 380kV temporary installations to ensure operations without almost any interruption.
After a total construction period of 4 years, the new substation Wilster-West was commissioned by TenneT at the beginning of October 2020.
Technical project data:
380kV switchgear with 31 bays including triple busbar
2x 380kV coupling bays
8x 380kV line bays
2x 380kV cable bays
3x 380kV transformer bays
2x 380/110/30kV transformers
1x 380/20kV transformer
4 bays double 110kV busbar
End-of-Line Test Bench 32 DCVs: Highest quality assurance for our customer.
| | | |
| --- | --- | --- |
| Task: | | Realisation of an automated EoL test bench for 3/2 Directional control valves of cooling circuits for cars |
| Department: | | Assembling | Smart Production |
| Business: | | Automotive |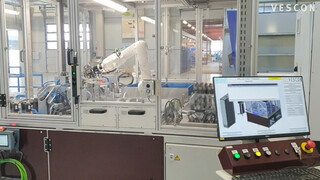 For a developer and producer of high-quality mechatronic components for the automotive industry, our experts at VESCON Systemtechnik developed an automated test bench for their production.
Here, the test items are carried to the individual test stations by robots, OK tested components are provided with a DMC code and placed directly into customer containers. The company's own tracebility and PDA software SO3 Hiberion is used to control as well as store all measured values for complete traceability.
Due to the successful and satisfying handling and functionality VESCON has already been assigned with a new project for our customer - further orders in the field of valve assembly can be expected.
Services provided by VESCON:
Software engineering PLC
Construction & Assembly
Production data acquisition
Commissioning
Service & Training

GE&PM overcomes challenges in global projects with SO3
| | | |
| --- | --- | --- |
| Task: | | Integration of the project management software |
| Department: | | Software | Automation |
| Business: | | Electrical industry | Automotive |
Our customer GE&PM relies on the project management software SO3 to significantly increase its communication in projects for plant construction and technical planning as well as visualisation.
Due to GE&PM's international operations, one challenge is communication in project management. Email communication led to overcrowded inboxes and a lack of overview of current project phases and status reports. Project processes were delayed and there was a negative impact on resources, so improvement was needed. An IT system for project work was sought.
In addition to the desire for a solution for the international communication barrier and confusion about document versions, the new solution was preferably supposed to offer a cloud application and at the same time fulfil the requirement that fed-in data of projects be stored in a secure place. GE&PM also sought a tool that would function as a design database.
In addition to its possible application in process engineering, the VESCON software also provides support in other versatile projects - an added value that was an important factor for the cooperation.
SO3 offers the advantage of working directly with intelligent graphics. While in previous GE&PM projects work was done without the use of professional project management tools, SO3 makes it possible to link intelligent 2D and 3D plant layouts with synchronised lists. This provides a data situation from which important information can directly be derived. In this way, typical questions of everyday project processes can be answered quickly in the simplest way, which would otherwise have to be worked out in a time-consuming manner.
Now GE&PM relies on the help of the VESCON software SO3 from the start of the project to the end of commissioning. Thanks to its flexibility, the tool is applied differently in various project phases. At GE&PM, SO3 is employed wherever electrical components are used and teams works together, especially on an international basis. In process engineering, conveyor technology as well as in workplace equipment. Electrical equipment ordering is also handled with SO3.
Another improvement is the simultaneous work in one tool. As a result, all project participants enter their data independently into the database and are always up to date: For GE&PM's customers, this creates a high degree of transparency in the project status. Few additional coordination phone calls are enough because the same, always up-to-date information is available to the entire development team. Communication runs via the SO3 layout. Comments, questions and information can be exchanged via "post-its" in the SO3 layout.

Precise and efficient: With VESCON to automated cable assembly.
| | | |
| --- | --- | --- |
| Task: | | Realisation of an automated cable assembly system for generator cables |
| Department: | | Assembling | Automation Technology |
| Business: | | Automotive |
For a leading supplier of energy and data transmission in the automotive and industrial sectors, VESCON Systemtechnik implemented an automated assembly line for cable harnessing.
The system offers the advantage that diesel as well as petrol variants can be processed and tested on an area of just 24 x 8.5 m - within a product-specific cycle time of 16-25 seconds. By linking the innovative assembly process with the production of matching workpiece carriers by means of 3D printing, VESCON Systemtechnik ensures a consistently high quality of the final products and avoids the problems that non-rigid lack cable harnesses can entail due to unwanted deformation. To ensure an ideal assembly, our experts also rely on automated camera testing based on the principles of machine learning (subfield AI).
Services provided by VESCON:
Introduction of a new assembly concept
Software engineering PLC
Construction & assembly
Commissioning
Service & Training

Process control system 800xA: High performance for our customers.
| | | |
| --- | --- | --- |
| Task: | | merging a number of independent projects into the process control system ABB 800xA with "High Performance HMI" |
| Department: | | EMSR/PLT | Process |
| Business: | | chemical industry |
Our customer is one of Germany's leading chemical companies. In the year 2012 they trusted VESCON with transferring four ABB Freelance 2000 projects into the new process control system ABB 800xA with "High-Performance-HMI". The task assigned to VESCON was to coordinate the interfaces in close cooperation with LANXESS and ABB and to create new control diagrams in the process control system 800xA:
3 graphic images level 1
25 graphic images level 2
120 graphic images level 3
Services provided by VESCON:
coordination
projecting of the process control system ABB 800xA
FAT / SAT control diagrams

Move more with VESCON: KW-Kranwerke AG.
| | | |
| --- | --- | --- |
| Task: | | support in hardware construction, project planning and project management |
| Department: | | Electrical engineering / Automation |
| Business: | | machinery and plant engineering |

VESCON has been supporting the KW-Kranwerke AG in the fields of hardware construction, project planning and project management since the beginning of 2008.
The KW-Kranwerke AG continues the tradition of the Mannheimer Kranbau (Mannheim crane construction) and is an innovative medium-sized company that offers customized solutions and services. They focus on the supply of grab bridge cranes, gravel excavators, gantry and slewing cranes and specific hoisting solutions. In the German-speaking regions the KW-Kranwerke AG is the market leader when it comes to fully automated grab bridge cranes for waste icineration plants.
The cooperation with VESCON is characterized by openness and a spirit of partnership. Both companies assist each other in the development of new business fields and the search for qualified personnel.
Services provided by VESCON:
project planning
electro-technical engineering
project management
hardware construction
EPLAN support
BMW - Roller control system Dingolfing
| | | |
| --- | --- | --- |
| Task: | | Roller test bench, development EPLAN, S7, Visu |
| Department: | | Automation |
| Business: | | Automotive industry |

Roller test bench
development EPLAN, S7, Visu
An easy-to-handle, precise and efficient solution: The VESCON Material Data Manager for application in the automobile industry
| | | |
| --- | --- | --- |
| Task: | | suppliers integration on the basis of the Material Data Manager |
| Department: | | Software |
| Business: | | automobile industry |

The Material Data Management system developed by VESCON has been used by a large automobile company in southern Germany since the end of 2006. The online solution which today is being used in many plants worldwide supports the management of approval lists for new plants and machines.
VESCON has continuously improved the software and, what is more, tailored it to the specific needs of the customer. Since November 2012, for example, it has been possible to apply this system for managing project structures including factories, projects and orders - down to the level of plants and machinery.
In addition, the connection of the Material Data Manager to the CAD systems (RUPLAN and EPLAN P8) saves the supplier companies the creation of article data. Parts list information that is written back from the CAD systems to the respective project structure significantly facilitates the acceptance processes and the further processing of the data in the target customer system. The result: an efficient software solution which not only saves time but also minimizes possible sources of error.
Services provided by VESCON:
specification, design and programming of the online application Material Data Manager
hosting and implementation of application and database (24 x 7 x 365)
basic administration of the users
hotline and support
training

BMW - Chassis test bench USA
| | | |
| --- | --- | --- |
| Task: | | Chassis test bench, roller test bench, development EPLAN, S7, Visu |
| Department: | | automotive |
| Business: | | automotive industry |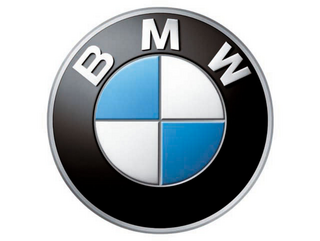 Chassis test bench
roller test bench
development EPLAN, S7, Visu
Porsche CMT welding plant for doors, PLC programming and commissioning.
| | | |
| --- | --- | --- |
| Task: | | PLC programming and commissioning, assistance and optimization |
| Department: | | Electrical engineering | Automation |
| Business: | | automobile industry |
Customer: IBS Dr. Klaus Schürer GmbH
In this project VESCON has realized the programming and visualization of the control system for a welding cell in the door manufacturing section.
The project implied the consideration of several interfaces and subsystems and the integration into an existing control architecture.
Systems and technologies used:
WinCC, Step7, SEW, ABB-Robots, Fronius welding control systems, safety technology
Services provided by VESCON:
software engineering PLC including visualization
interface programming
risk assessment / Sistema analysis
commissioning
plant and cycle time optimization
production support
training and instruction