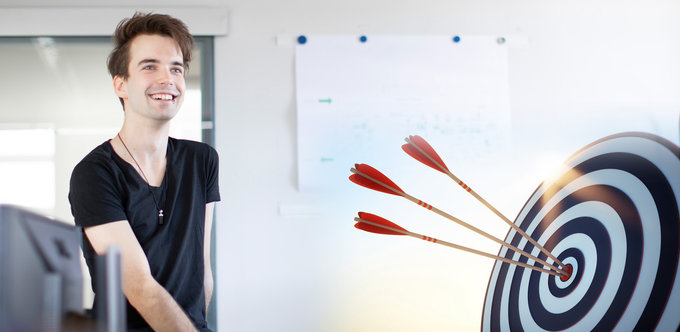 Thomas
Software Developer
VESCON Systemtechnik
It pays to be able to google.
Only the code counts in programming? Thomas Weinmüllner views things a little differently. The main tasks of the software developer include developing web and desktop applications as well as representing data through the use of statistics. And that's why Thomas knows that it's not only the code that counts but also good design.
"I use Google quite often to find out what's going on at the moment or what the trends in design are" the software developer openly admits. What also helps is a healthy mix of structured but also thinking outside the box. And of course technologies like C#, Angular, Razor MVC and WPF are needed, all of which Thomas has perfectly mastered.
After receiving his Bachelor's in Information Management at the FH Joanneum in Graz, the native of Gleisdorf came to VESCON Systemtechnik indirectly from a temporary work agency. Here he feels very comfortable and appreciates the small team in which he can contribute his strengths in many ways. "The job here is never the same, and you are usually involved in every part of a project, no matter whether frontend, backend or design."
But the small team has even more advantages. "There's nobody here who I don't like, and we also meet up privately to do something together. That's a very different atmosphere than in an anonymous large corporation." The work-life balance at VESCON is also very good, and Thomas has plenty of time to pursue his hobbies, which include drawing, archery and playing the guitar. Whether he googles as much in his spare time as he does at work? Thomas laughs, "Only when scanning the cinema listings or planning the next festival trip."