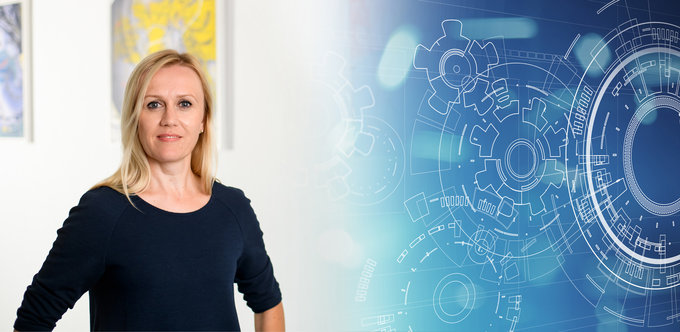 Natalie
CAD /CAE Construction
VESCON Automation
The woman with brains.
"I see something that you can't see. It's no wonder, it's still just an idea in my head," laughs Natalie, who is sitting at her computer. "Just like when we kids used to build snowmen together in Siberia, where I come from. First there is an idea in your head, then everyone helps and suddenly the idea becomes reality. As a CAD/CAE designer at VESCON, this is basically the same. First you have a picture in your head and then it becomes reality."
Natalie thinks that a computer – a very, very fast computer – and a great team is the best way to do things. First, there is an idea of an electrical system, for example. Then everyone gets involved and the idea is transformed into very real technical documentation, a circuit diagram or an analysis of safety-related parts of a control system.
A few years ago everything was quite different. At that time Natalie just had ideas of balancing school, a job and family. So she came to her part-time position at VESCON, to her team and then to her title in 2018: Certified Mechanical Engineer. Here, too, VESCON and Natalie's team supported her in turning her ideas into reality.
"Our team is very well coordinated and there is no boredom due to new orders and customers with different tasks. You never know exactly what you'll be working on next." For someone who prefers a more consistent job, this may be a strange idea. For Natalie, on the other hand, this change is the salt in the soup. Because whatever comes next, Natalie already has the right idea in her head...